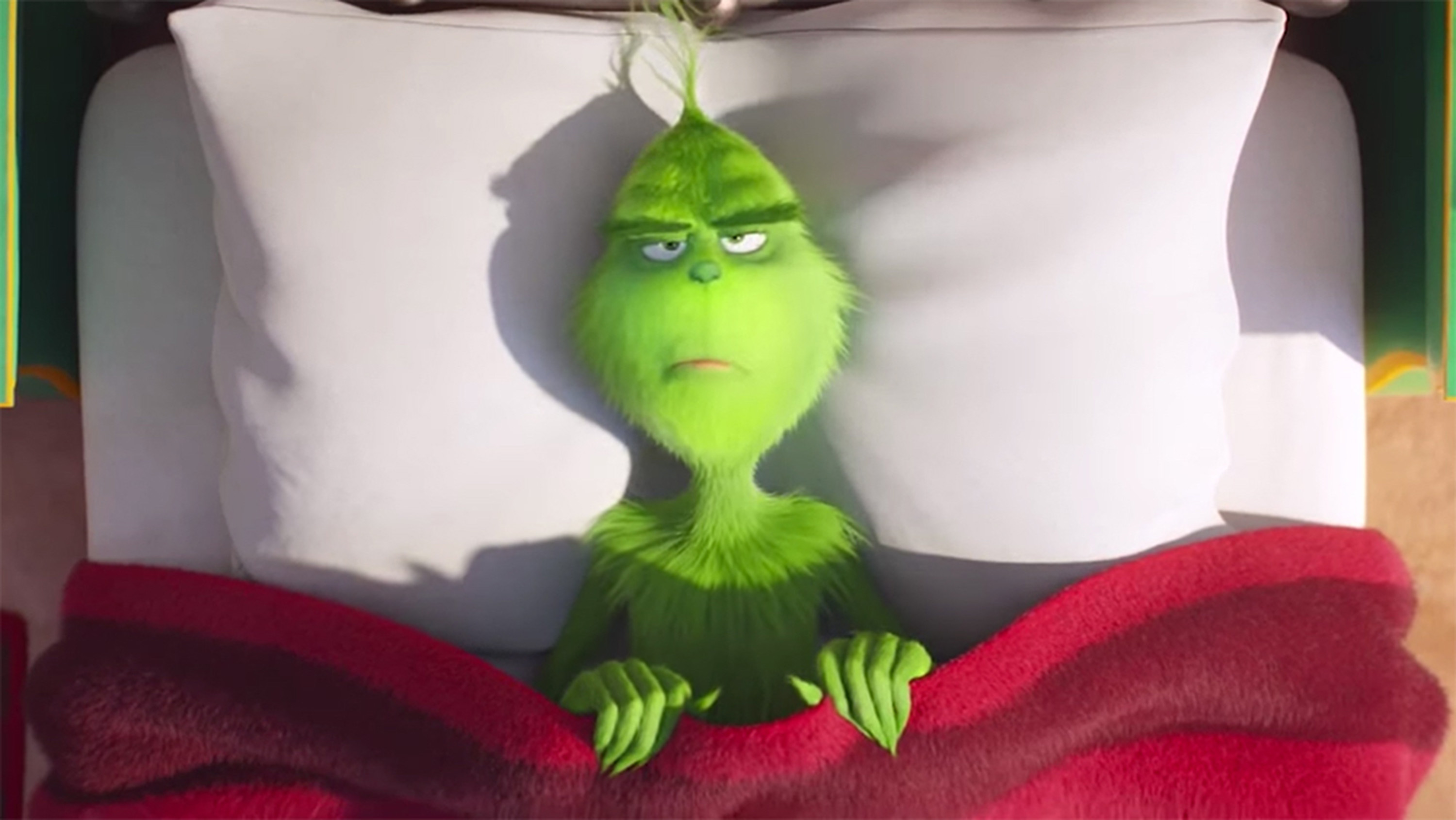 TNS.
---
The story of the Grinch and how he stole Christmas in a pinch has become a classic tale that has yet to grow stale. It is, in fact, quite intact and this version, without question is my favorite holiday cinema presentation.
When speaking — or writing — about a Dr. Seuss classic, it is hard not to come up with a clever rhyme. It's one of the reasons I loved Dr. Seuss when I was young and still love his stories today. My favorite of all being "How the Grinch Stole Christmas," which receives it's third screen adaptation with Illumination Entertainment's "Dr. Seuss' The Grinch."
I looked forward to hearing the rhymes stored within the confines of my subconscious memory, and I was not disappointed. I smiled when I heard the words: "It could be his head wasn't screwed on just right. It could be, perhaps, that his shoes were too tight, but I think the most likely reason of all, may have been that his heart was two sizes too small."
However, nostalgia is just a small portion of why I love this new adaptation.
The 2018 retelling of the Grinch is animated. Not like the television version your parents and grandparents are familiar with, but digitally animated with such precision and skill that the textures of fur, textiles, snow and comfy blankets look deceptively real. The characters themselves are animated so well I nearly forgot that Cindy Lou Who, The Grinch and all the other "Whos down in Whoville" are cartoons.
If Illumination doesn't get an Oscar for Best Animated Feature, I'll be surprised and disappointed. The work the animators put into this really shows and they should be rewarded for their efforts.
Still, the animation is not the only reason I enjoyed the film. As is the humor, so masterfully injected into the movie like in other Illumination Entertainment productions like "Despicable Me" and "The Secret Life of Pets."
For me, the most integral piece to this beautiful contribution to animated film is they gave the story of the Grinch more heart. In a way, they gave it more of a human element than did the 2000 live–action film starring Jim Carrey.
Similar to the 2000 film, this telling of Dr. Seuss' miserly character who passionately hates Christmas, gives Mr. Grinch a back story. Both this and the live-action tell us why the Grinch hates Christmas so much, presenting us with a more intimately relatable character than before. In this years film, the back story doesn't include him having a crush on a girl at school and being made fun of. Instead, his past is a more somber one and his hatred of Christmas comes from a deep scar caused by events from that past. Thus, the Grinch is no longer a meanie who really dislikes the holiday, he is a loner who can't relate to the Whos and their abundant love for all things Christmas.
In the book, Mr. Grinch doesn't understand the meaning of Christmas and by the end of the story he learns that Christmas is more than presents, treats and joyous music. In this modern version, Grinch hates Christmas for a very human reason and his meanness towards the Whos and his desire to take Christmas away from them is a reflection of the pain he so desperately wants to avoid. Since Christmas reminds him of his pain, he decides to do away with Christmas.
For the most touching, humorous, entertaining and Christmassy film of the holiday season, might I suggest, just as a test, if you really need a reason, it's truly a cinch, go see "Dr Seuss' The Grinch."
"Dr. Seuss' The Grinch" is currently playing at both Pineview and Sunset theaters. Showtimes available on Fandango or the Megaplex Theaters website.