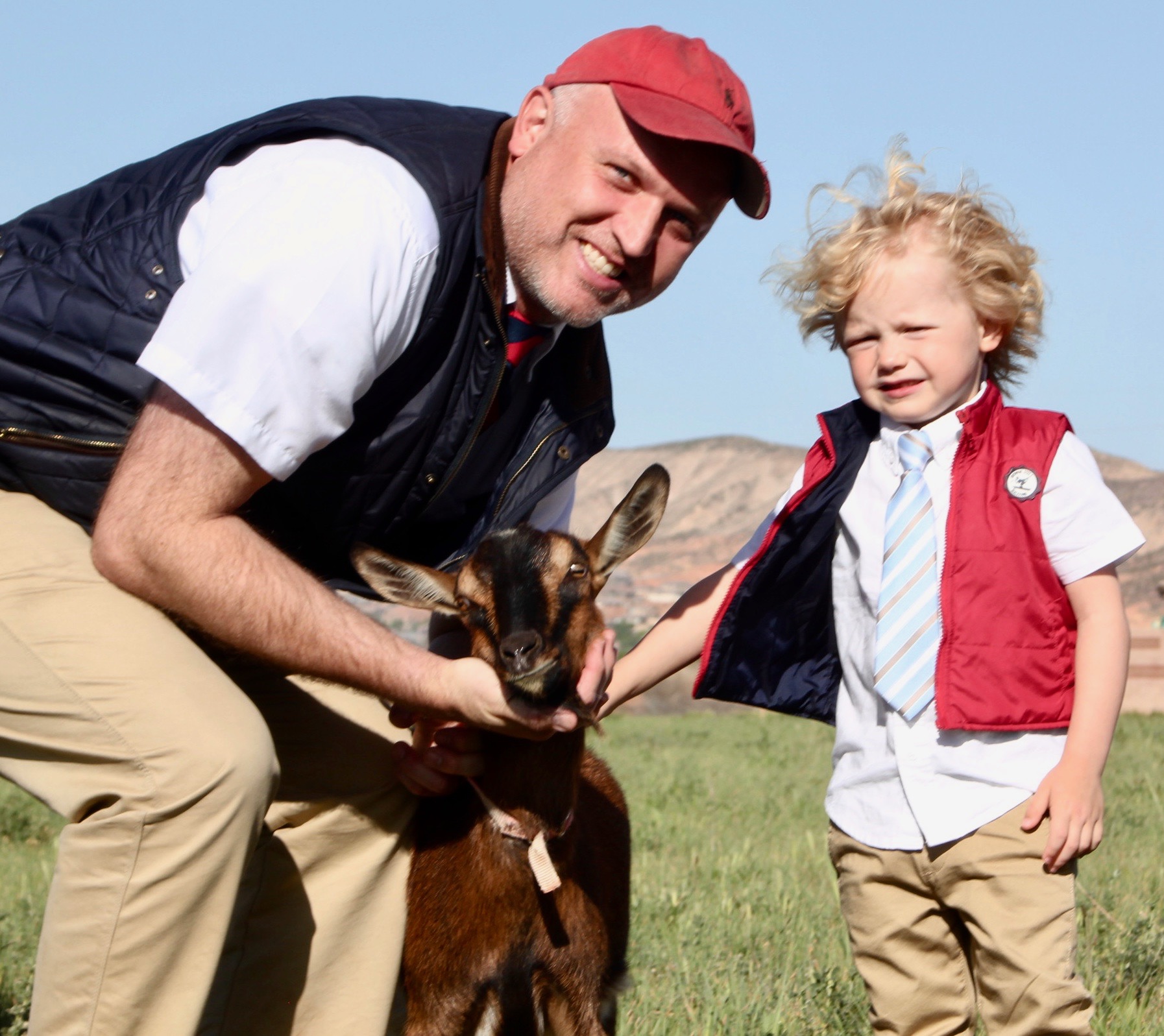 Photo courtesy of Travis Seegmiller.
---
This article is one of a series, which provides media recommendations relevant to the interviewed faculty member's field, as well as their thoughts on pursuing a similar career path.
Travis M. Seegmiller is an associate professor of law, economics and management at Dixie State University. He achieved cum laude status at Yale University, where he earned a Bachelor's of Art in leadership psychology and international studies with a Spanish-speaking emphasis, and later at Georgetown University Law Center, where he earned his Juris Doctor degree.
Seegmiller is accomplished, award-winning and chronically busy. In addition to his post at DSU, Seegmiller is a member of the Utah House of Representatives, representing District 62. Coming off of election week, his extensive schedule of meetings and responsibility at the state capitol restricted him to a written interview.
Q: How has teaching, practicing law and working in state government changed the way you view and experience films, novels and television? Are you still able to enjoy shows that portray legal or legislative processes inaccurately?
A: "Given those [two] criteria, of course 'Escaping' is the most fun! I love to go with my family to Tuacahn and other stellar local productions, including our remarkable Southwest Symphony. Since I come from a 'Theater Home' (my spouse is a Tony Award Winning faculty member at DSU, teaching Vocal performance) my favorite 'Escape' is to watch my own family in live productions. Checking the cares of the world at the door and stepping into the theater or concert hall or dance recital to watch my truly remarkable wife and/or my [three] cherished children perform [—] now THAT means the world to me and has become my favorite pastime.
"That is something I NEVER tire of: supporting my own kids and spouse in the productions that they work so hard to create. Some people ask me: 'It must have been so amazing to watch your wife perform at the Tony Awards, and to be there LIVE where your wife received her Grammy Award nomination!' But truth be told, my favorite 'Escape' is attending the smaller scale, local events in which my own family members are featured performers. For example, it is just a dream come true for a husband and father to watch both his wife and his daughter perform together on the unparalleled stage of our Tuacahn Amphitheater. What more could a guy want?
"Now, to your question about how I can't watch certain things without getting bored or annoyed: [yes], I have friends who Netflix binge on the law and politics related shows, or stuff like 'Suits,' 'The West Wing'… 'Law & Order.' It's true that I don't enjoy those genres much anymore, but it's mainly because of my winnowing criteria (1) and (2) above. Great Live theater, opera and live symphonic music TRANSPORTS AND ELEVATES the soul to new and Glorious places much better than those Netflix binges do for me. I know this sounds like I'm the biggest nerd on planet earth, but I haven't had even one Netflix or Amazon Prime video binge since the day I got elected! Haven't had the time!"
Q: How do you manage the stresses and time constraints of working at a university and serving public office simultaneously?
A: "The time constraints are not really that big of a deal because both roles are sort of encapsulated in time and space: During class time when I'm teaching at DSU I am totally focused on my teaching role. And when I'm up at the State Capitol during the Legislative Session I'm totally focused on my Legislator role. So it's pretty easy to compartmentalize those 2 roles. The more difficult task is being a GREAT husband and father WHILE ALSO wearing my two professional hats."
Q: What is your biggest passion? Do you feel fulfilled in your current career?
A: "I think my biggest passion is helping other to accomplish their dreams and therefore be happy[—]whether that be through my efforts as a Husband and Father or as a University Professor and mentor[—]both point to the same focus: that of helping others who I care about to be the best they can be, realize their greatest potential, so that they can press forward happily towards their greatest dreams or highest aspirations. That is why I switched from working full-time in the private sector, so that I could focus less on the profit motive and more on what made me the happiest. Which boiled down to helping others to be THEIR happiest self."
Q: What has been the biggest surprise in your role as an elected official? Has the position met the expectations you had going in?
A: "So, yes, I love my current career. But I do have an old friend who started a for-profit company in [New York City] dedicated solely to helping others to be their happiest self. Her company has been very successful. If I were ever going to switch jobs, I would probably want to go to work for a company like hers, except I would want to be based right here in southern Utah. I don't want to ever leave my Home Base again."