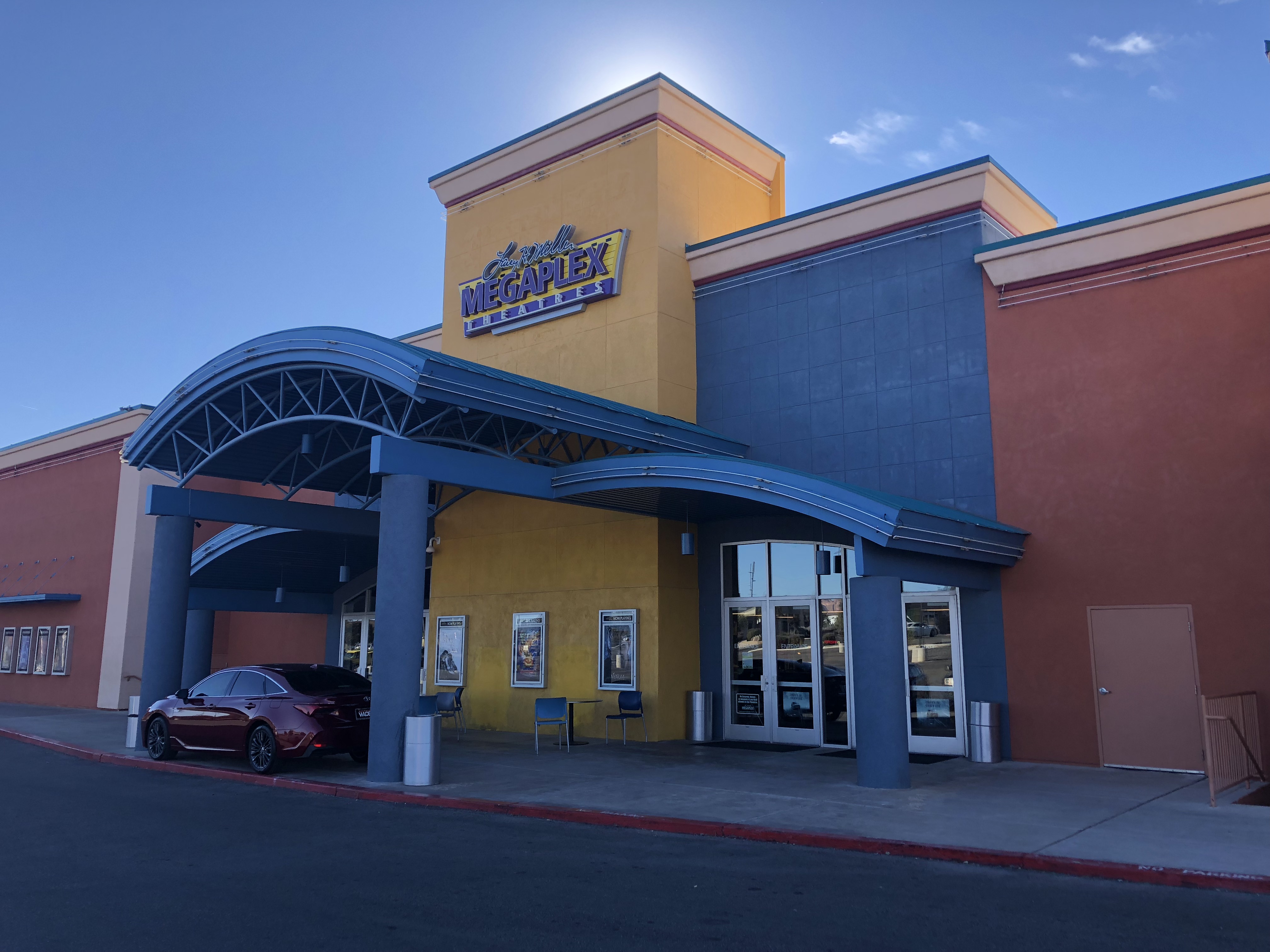 Photo by Jessica Johnson.
---
At movie theaters in St. George, big–budget films are shown throughout the day, while smaller films play for a few weeks and fill only two–time slots.
If you're wanting to see "Bohemian Rhapsody" which opened Nov. 2, but couldn't see it opening night, it is likely you won't have missed it, but if you wanted to see "Little Women" that film only played at Pineview for a limited time.
"I wanted to see the movie 'Hereditary,' but it was only in theaters here for two weeks," said Justin Badger, a senior media studies major from Folsom, California. "By the time I showed up it was like three weeks later and they were like, 'Oh yeah, sorry we don't show that movie.'"
Badger said he will wait to stream smaller, independent films on a service like Netflix, or wait and purchase the film.
When going to the theater on a weekend or for $5 Tuesday, one may notice the selection of films are more family friendly, or mainstream. Ben Braten, director of video production, said he thinks the perceived demographic in Utah influences the decisions on which films are screened at theaters in the state.
"I find it odd that they'll play 'Saw' like, all the 'Saw' films here, but there are smaller films that have nothing like that, but they may find objectionable," Braten said. "Dealing with topics the vocal minority may be opposed to, like your 'Brokeback Mountain.'"
"If we think there's an audience, we will do our best to accommodate as best we can, the demands of the marketplace," Megaplex Theater's Vice President of Marketing, Jeff Whipple said.
According to an article in the Deseret News, it was due to a business decision that "Zack and Miri Make a Porno" was not shown in Utah theaters, which supports the idea that Utah's unique demographic has some bearing on what films are shown to audiences.
"I think it has more to do with the vulgarity stuff," said Nicholas Seibald, a sophomore digital film major from Las Vegas, Nevada. "Movies that have excessive drugs, sex and swear words."
Whipple said film selection has more to do with the business model film studios and their distributors have for their films. He said film studios will often screen films for different markets and then approach Megaplex with a business model for a film like "Aquaman" and suggest their statistics show the film will do well in the Utah market. The number of available screens also plays a part in where a film can be shown. Utah only has about 120 screens and that requires each film released to be scheduled by Megaplex Theaters' two buyers, Whipple said.
By comparison, Megaplex theaters only has a presence in Utah and Nevada, where chains like Cinemark and AMC have theaters nationwide from as far south as Florida to as far north as Alaska.
"The studios control the films," Whipple said. "At the end of the day, we're selling something that doesn't belong to us, in that [studios] own the intellectual property that is the movies and there are times when, for whatever reason, the studios won't make a film available."
While demographics may give movie theater owners an idea of what films people will go see, the decision ultimately rests with the studios and the films they want to distribute within Utah's market, whether that is in Salt Lake City or St. George, Whipple said.
With the holiday season upon us, movie goers can expect "Dr. Seuss' the Grinch" or the sequel to "Fantastic Beasts and Where To Find Them" to have long runs at the theater, but may want to keep an eye on show times and theaters for "The Other Side of Heaven 2."