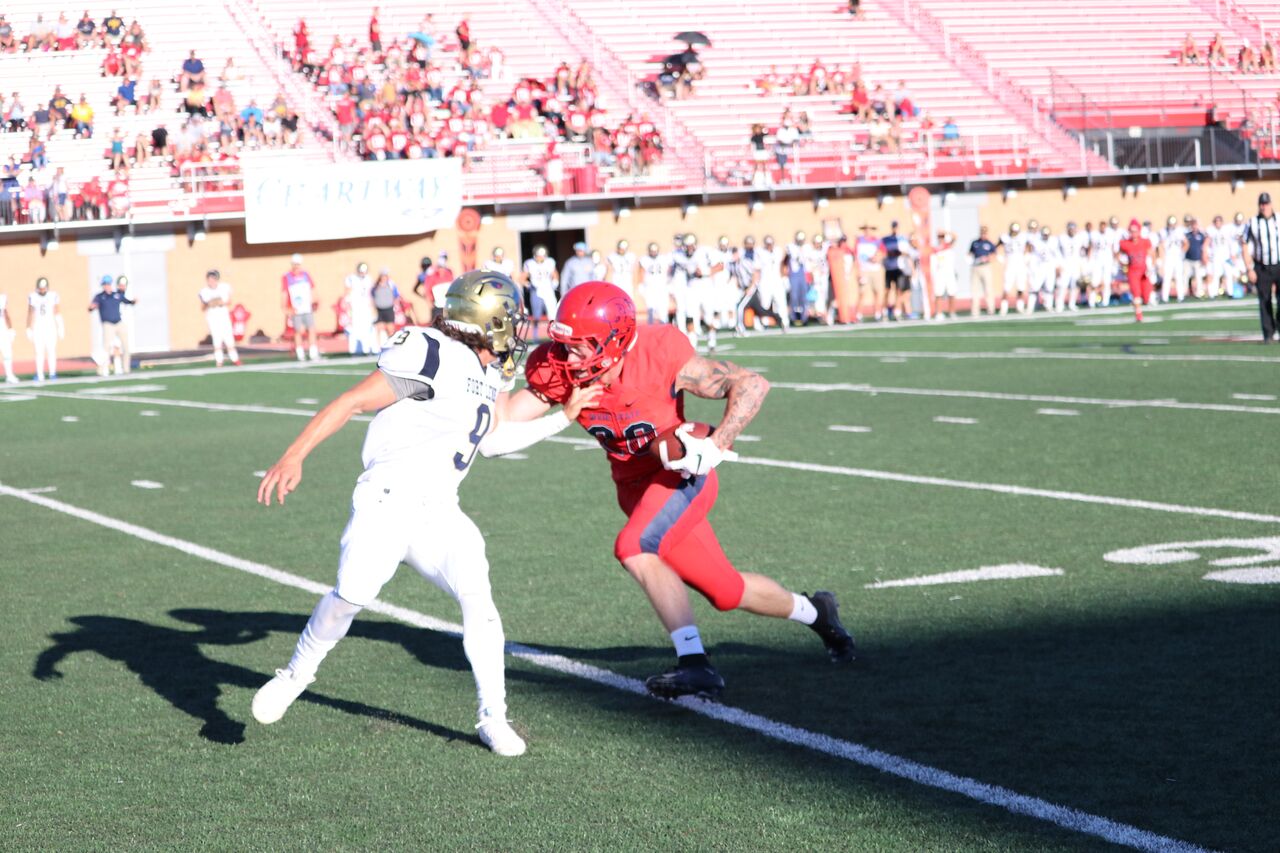 Conner Miller, a junior communications major from Santa Ana, California, defends the ball after catching it to get Dixie State University to first down at the Trailblazer Stadium during a previous game. Photo by Madison Anderson.
---
The Dixie State University football team faced their rival, Colorado Mesa University, this weekend in Grand Junction, Colorado.
DSU football lost to CMU last year and prepared for redemption, but came out short again with a 24-45 loss.
"There's a lot of ties between the two programs and that makes it a great rivalry when everybody knows each other," said defensive coordinator Willie Garza. "This is just another stepping stone for us to get better as a team in all three phases: special teams, offense and defense."
DSU football is undefeated at home, but now one and four on the road. Senior quarterback Michael Sanders, sociology major from Phoenix, Arizona, has been back on the field for the past five weeks and broke two DSU passing records against Chadron State College.
"I would trade a win for records any day of the week," Sanders said. "Unfortunately we came up a little bit short, but it was exciting to get a couple of records."
The team is now five and four after their loss at CMU. As for this week's game, Sanders said he is looking forward to the challenge.
"Colorado Mines is having a great year obviously, they're a top ten team in the country, Sanders said. "It'll be fun for homecoming and senior day to land on the same game, and we're looking forward to a good matchup against a really good team."
%0