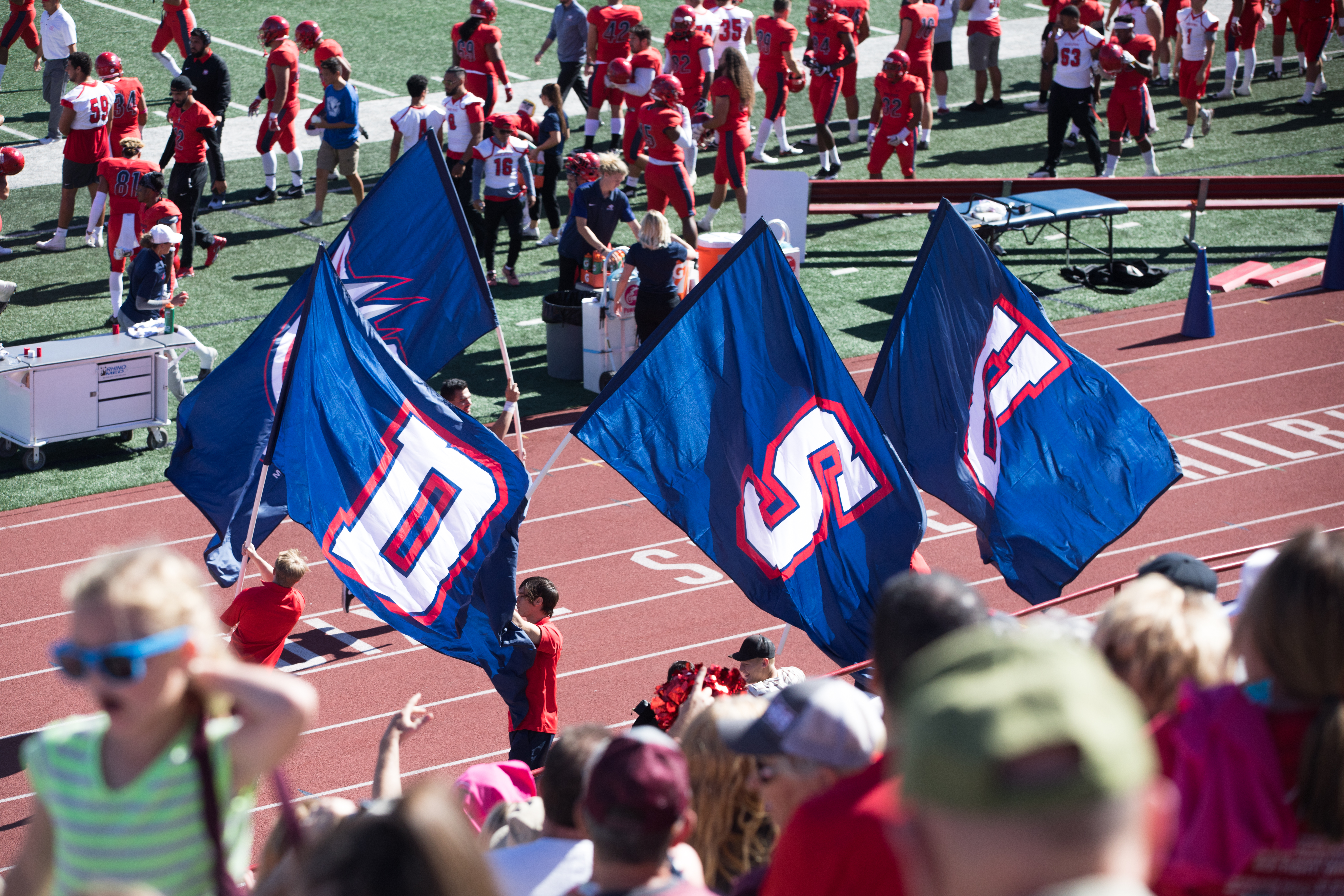 Photo courtesy of University Marketing and Communication.
---
The Dixie State University Alumni Association and DSU Athletics come together to host the annual Homecoming week festivities.
Events begin on Oct. 29 with the Classic Car Show and Trunk or Treat. These events are free to alumni, students and the community. Spectators can cast their vote on their favorite car and bring costume and treat bucks to visit the classic cars and athletes for a treat.
The next event is longtime tradition, Miss Dixie Pageant on Oct. 30. Tickets are $10 for the general public, $5 for those with a Dixie ID card available at the ticket box office the day of the event.
"I competed in the pageant years ago and had the best experience," said Sara Wulfenstein, former DSU student and Miss Utah 2016 runner-up, said. "I recommend it to anyone interested in competing in Miss Utah/related pageants."
Miss Dixie begins at 7:30 p.m. in the Cox Auditorium.
Festivities continue with the Chaos dance on Halloween night held in the Gardner Center. The event includes a reptile room and haunted house.
Wrap up the night with a midnight kiss at the fountain and become a true Trailblazer.
"I met my husband at the fountain becoming a true Trailblazer five years ago," said Kami Whitehead, DSU nursing alumna. "Makes homecoming week even more special for me."
Tickets are $10 at the campus store and $20 at the door.
The next event is the Trailblazer 5k on Nov. 1. Check-in begins at 6 p.m. at the track in Trailblazer stadium. Ages 13 years old and above are $10, ages 12 years old and under are free.
The next day, Nov. 2, activities begin at 10 a.m. with the Homecoming assembly in the Eccles Concert Hall, where appointed delegates will share memories of DSU.
The Alumni Banquet begins at 6 p.m. to celebrate Homecoming and the Hall of Fame Inductees.
"As the events come to a close and we have the opportunity to reflect on the week to see what was successful and what was not," said John Bowler, the Coordinating Professor of the Student Alumni Association.
Tickets are available at the ticket office.
Popular artist Daya is performing in Trailblazer Stadium hosted by the DSUSA. Tickets are available online and in the DSU Ticket office.
Homecoming week comes to a close on Nov. 3 with a parade on Tabernacle Street. The parade is immediately followed by the tailgate party at innovation plaza at 11 a.m. to prepare for the Homecoming football game at 1 p.m. against Colorado School of Mines.
After the game, enjoy a free drive-in movie with free popcorn at the old airport hangar. Featuring two movies, Mission Improssible and Incredibles 2. This event is free to alumni, students, and the community.