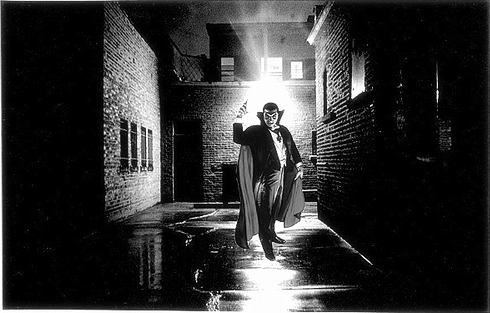 ---
It's almost Halloween, so now is the perfect time to watch horror movies, both classic and new. But what movies would be good for this year's spooky-season lineup?
Tisa Zito, digital film producer and instructor, said: "The films I find most frightening usually have a psychological theme to them. I'm not a fan of films like 'The Grudge' that rely heavily on the use of CGI; I don't find the fear payoff very rewarding. If a film makes me scared for days after, that's when I know it was good."
Zito said she has also made a few horror movies of her own.
"I made horror films as a kid around the age of 8 or so," Zito said. "My brother and I made sequels to films such as 'The Fly' and 'Misery.' I would definitely consider making a horror film in my film career now, but CGI use would be minimal."
Zito's top recommendations include the first two "Poltergeist" movies, "Pet Sematary" (1989), "Rosemary's Baby" (1968), "Jacob's Ladder," "The Exorcist" (1973), "Amityville Horror" (1979), "Bram Stoker's Dracula" and "Carrie" (1976).
Basically, she suggests the classics. They rarely disappoint, especially since classic horror movies tend to be the ones with the scariest behind the scenes stories, according to a CBS News article.
Take for instance the supposed curses on the "Poltergeist" trilogy and "The Exorcist" — four cast members died in proximity to the release of the "Poltergeist" trilogy, with some linking the curse to the real corpses used during filming, and nine cast and crew members died during the making of "The Exorcist." A priest even came to bless the set of "The Exorcist" because of all that happened.
If that's not spooky enough for a Halloween horror-movie lineup, what is?
Will Dalton, a sophomore business major from Ely, Nevada, said, "Some movies I'd recommend are the 'Saw' franchise, 'The Conjuring' and 'Halloween' for an all time classic."
Dalton said he likes those movies because of the different aspects of horror they bring. He said he likes to watch them whenever he's bored, but Halloween is usually when people feel more courageous about enduring horror movies.
"I would recommend 'Scream,' 'Friday the 13th,' 'A Nightmare on Elm Street,' 'Sinister' and 'The Conjuring,'" said Reba Clements, a sophomore nursing major from Magna, Utah. "I like that most of them have different themes, and that they're scary. It makes me jump and have an adrenaline rush [when I watch them]."
Clements said she watches those movies on Halloween, but she also watches them year-round.
Let this list help you discover the right horror movies to watch this spooky season. Zito, Dalton and Clements suggested horror movies both classic and contemporary, with a focus on psychological horror and practical props rather than the newer trends of CGI and jump scares.