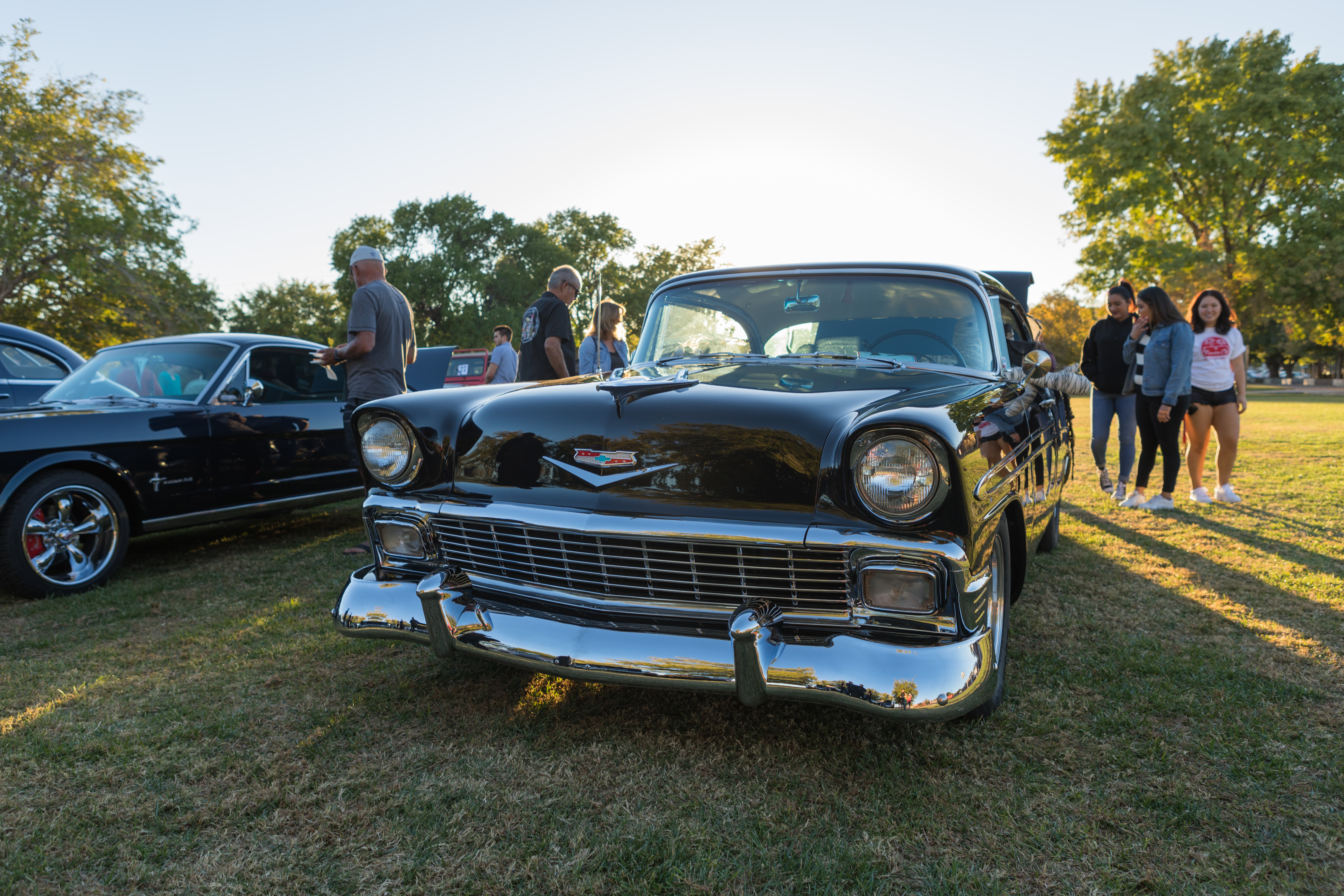 Photo courtesy of UMAC.
---
Dixie State University has countless clubs, events and organizations, which makes it easy for some under-promoted, under-attended and mostly unknown clubs and events to get buried under the hype of their larger, more contemporary counterparts. Here are five events, clubs and organizations at DSU you may have not know existed.
Pizza and Politics
Come for the free food, stay for the engaging speeches about this country's current political climate. While one of the more advertised on this list, this event gives a great opportunity to DSU students to become more politically active on campus.
Put together by DSU's Institute of Politics and Public Affairs, Pizza and Politics engages students in local and nationwide issues such as immigration, medical marijuana, and the upcoming 2018 election. The event is led by community leaders and faculty members, according to a promotional flyer put out for the event.
For students looking to check out the event, the next Pizza and Politics will be held Oct. 18 in the Gardner Center living room at noon.
Go to Spikeball club
If you've never heard of Spikeball, you're seriously missing out. This sport, inspired by volleyball, is played by bouncing a ball off a trampoline-like net to opposing teams. It's extremely popular in its niche following, but did you know that DSU has its own Spikeball club?
Meeting every Monday and Thursday, the club get's together to practice and play, said Spikeball club president Dane Campbell. While over 100 people are signed up for the club, only an average of around 15 people show up every week.
Campbell's goal for the club is for members to be able to compete in tournaments and give the opportunity to students who haven't played before to try it out.
"It's a great way to make friends… It's super chill," Campbell said.
To get involved with Spikeball, contact them via their Orgsync page here.
Minute Music Concert
Have you ever heard the Minute Waltz? Picture an entire concert, filled with one-minute music compositions from bands, orchestras, and choirs. Assistant Professor of Music Timothy Francis describes the event as "a strange idea, but a great opportunity to try new things."
The concert features a variety of student-made and popular compositions, and segments from well-known pieces. While attendance for the event has remained relatively low in previous years, Francis hopes the crowds will grow. The concert will take place this year on Dec. 1 at 7:30 p.m. at the Eccles Concert Hall. For more information, contact Timothy Francis at francis@dixie.edu.
Attend a girl's wrestling meet
While widely considered a male-dominated sport, DSU is entering its first year of having a girl's wrestling team to represent the school.
Coach Wayne Briggs describes wrestling as part of who the team members are.
"Nothing else gives them the satisfaction of overcoming challenges like wrestling does for them," Briggs said.
Most of the girls on the team have previous experience in wrestling from high school or non-school related activities. Wrestling gives the team members an opportunity to go back to their high school years, giving them painful, yet satisfying, challenges they've grown to love, Briggs said.
The team currently meets twice a week, but Briggs is planning on bringing it up to three times a week once tournaments start. The team is in the process of conditioning, but will be competing in tournaments starting in November.
With girls wrestling being on of the newer and lesser known sports teams at DSU, tournaments will be a great opportunity for students to watch and learn what it's all about
Vintage Car show and Trunk or Treat
Part of DSU's Homecoming week festivities, the Vintage Car Show and Trunk or Treat is one the less attended (by students) events of the week.
Put on by the Dixie State Alumni Association, this free event is entering its fourth year of showcasing classic cars and giving out candy. Those attending will also have the opportunity to vote for their favorite.
Better yet, if you happen to have a classic car you're looking to showcase to the town, enter it into the show. It's a great way to show off any older cars still in good condition.
This blast to the past is loved by both adults and children, giving them a reason to dress up and go out near Halloween, all while getting a show and some free candy.
The event will be held on Oct. 29 at 6 p.m. and will take place at the Innovation Plaza South Field. If you're looking to enter a car, you can find more information here.