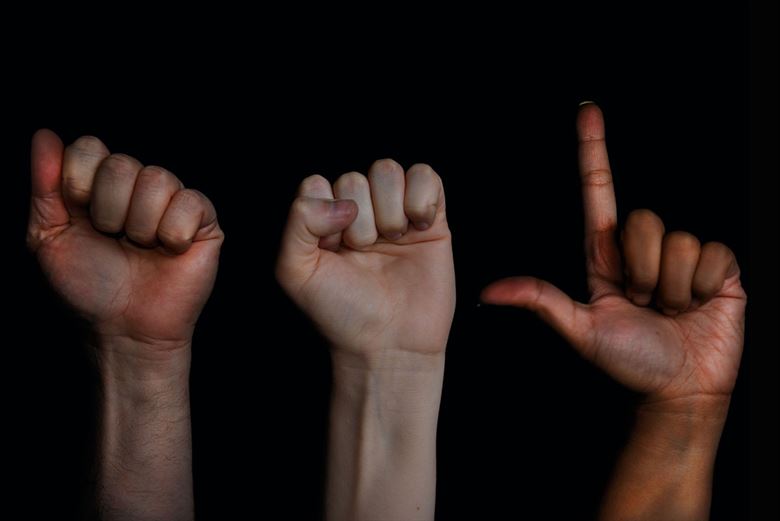 Creative Commons.
---
Entering its fifth year, Dixie State University's American Sign Language Talent Show is getting ready to showcase a variety of acts ranging from song interpretations to jokes to small skits featuring members of both the deaf and ASL communities.
The 2018 show will take place on Sept. 26 to commemorate Deaf Awareness Month and will feature about 15 performers.
The show was started back in 2014 by ASL Program Coordinator Allyson Hamilton. In her first semester at DSU, the school was starting its new interpreter training program. In order to commemorate the start of the new program, alongside drawing inspiration from other schools, she decided to put together the show.
"It's a great activity for students studying deaf culture and ASL to get together," Hamilton said.
The show, while primarily student and faculty based, often showcases older and younger performers.
"It's had a such a positive impact on people, even from outside of [DSU]," ASL professor Lorell Loosle said. "All around St. George, really. It's showing [members of the deaf community] that there's other people out there."
Both Loosle and Hamilton said they agree this show is a great way to experience and get involved with deaf culture.
"I feel like some students are nervous or anxious to meet people who use ASL naturally," Loosle said. "This show is a great opportunity to see ASL culture and ASL being used in a natural form without worrying too much about how they're going to communicate."
Loosle said her goal for the future of the talent show is to reach a wider age range and get more people involved from all around southern Utah.
Hamilton anticipates the show will upgrade to a larger venue in future years. In 2017, the 200-seat auditorium was completely full.
Hamilton wants students interested in ASL to go to the talent show or take a class.
"Deaf culture is all around us," said Hamilton. "Even if it's kind of hidden, it's very vibrant and interesting. Definitely get involved."
Sadie Gualazzi, a freshman criminology major studying ASL from Park City, said this show is an amazing chance to see what deaf culture has to offer.
Gualazzi said: "Studying ASL helped me be more aware of cultural diversity and the divide between the communities… It's definitely something you want to get involved in."
Both Hamilton and Loosle will be performing an interpretation of songs from Tuacahn's production of Cinderella for the show.
Hamilton said, "All cultures have art and literature involved with them, and this is the best way to showcase that culture; their literature, their jokes, their stories."
The talent show will be held at the Dunford Auditorium on Sept. 26 from 6:30 to 7:30 p.m. For more information on ASL club and the talent show, contact Allyson Hamilton at hamilton@dixie.edu or by phone at 435-879-4684.