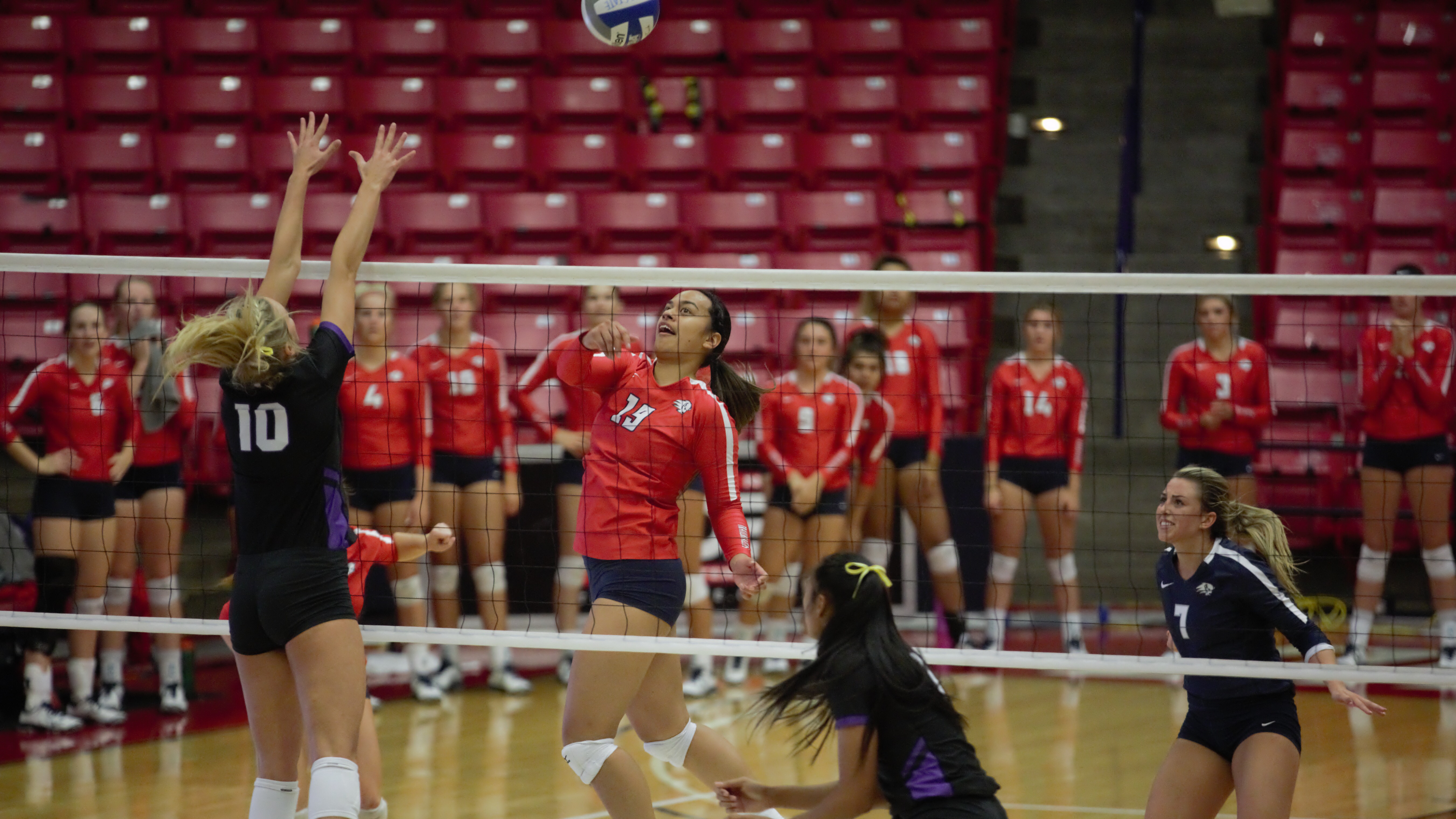 Photo courtesy of Steve Johnson.
---
Dixie State University athletics are in full swing, and student athletes are beginning to settle into a routine of workouts, classes, travel, repeat.
Although DSU has new student athletes this year, several of them are no stranger to the collegiate athlete lifestyle. This year, DSU welcomed many transfers this season from both other four-year universities and junior colleges.
Men's basketball head coach, Jon Judkins, signed nine new players this year, seven of which are transfer students. DSU welcomed in four players who transferred from other four-year universities and three players from junior colleges. Riley Court, a sophomore psychology major from Pleasant Grove, transferred from Weber State University after attending and playing basketball for one year.
"There are a lot of schools out there, but [DSU] was going to be the best fit for me," Court said. "I wanted to stay in Utah, I wanted to stay close to home, and I didn't want to sit out a year with transferring to another DI. So [DSU] fit everything I was looking for and I'm super excited for this year."
Judkins said from a coaching standpoint, there are many advantages to recruiting from other colleges and universities.
"We will go out and recruit, and right out of high school everyone wants to go DI which is awesome because it shows drive," Judkins said. "But sometimes we get guys who will go to those DI four years and it's not what they expected. They realize it's more about getting to play and having success as a team so getting guys who have that desire to just play and have a love for the game, it makes a difference."
Judkins also said bringing in players who have been coached at the college level before gives his team an advantage. The jump in the level of play between high school and college is huge, so having players that have already competed collegiality helps to ensure his team will be ready when game time does come, he said.
For athletes looking to transfer schools and athletic programs, it really comes down to where the athlete is going to have the most success. For volleyball player Megan Treanor, a life science major from Salem and transfer from Salt Lake Community College, the choice to commit to DSU was obvious.
"I remember playing against [DSU] when I was at SLCC, and I would get so angry because they were so good," Treanor said. "I couldn't get a ball past them without someone blocking it or someone getting dig. So I knew from the start [DSU] was a great team with a solid coaching staff, and I wanted to be a part of it. Being on this side now, I definitely made the right choice."
Judkins said bringing in new talented transfers and diversifying not only his team, but all of DSU's athletic teams is a great thing for the university and he is excited to see so many new faces, transfers and freshman alike.
"We are going to go out and recruit the guys that we think are going to do the best for our program and will be the best fit," Judkins said. "Sometimes that's the guy right out of high school, and sometimes it's the guy who has had a couple [of] years of college game experience and has been coached at this level. It depends on the person, and I've been super lucky this year to get so many guys who are going to be a great addition to our team."