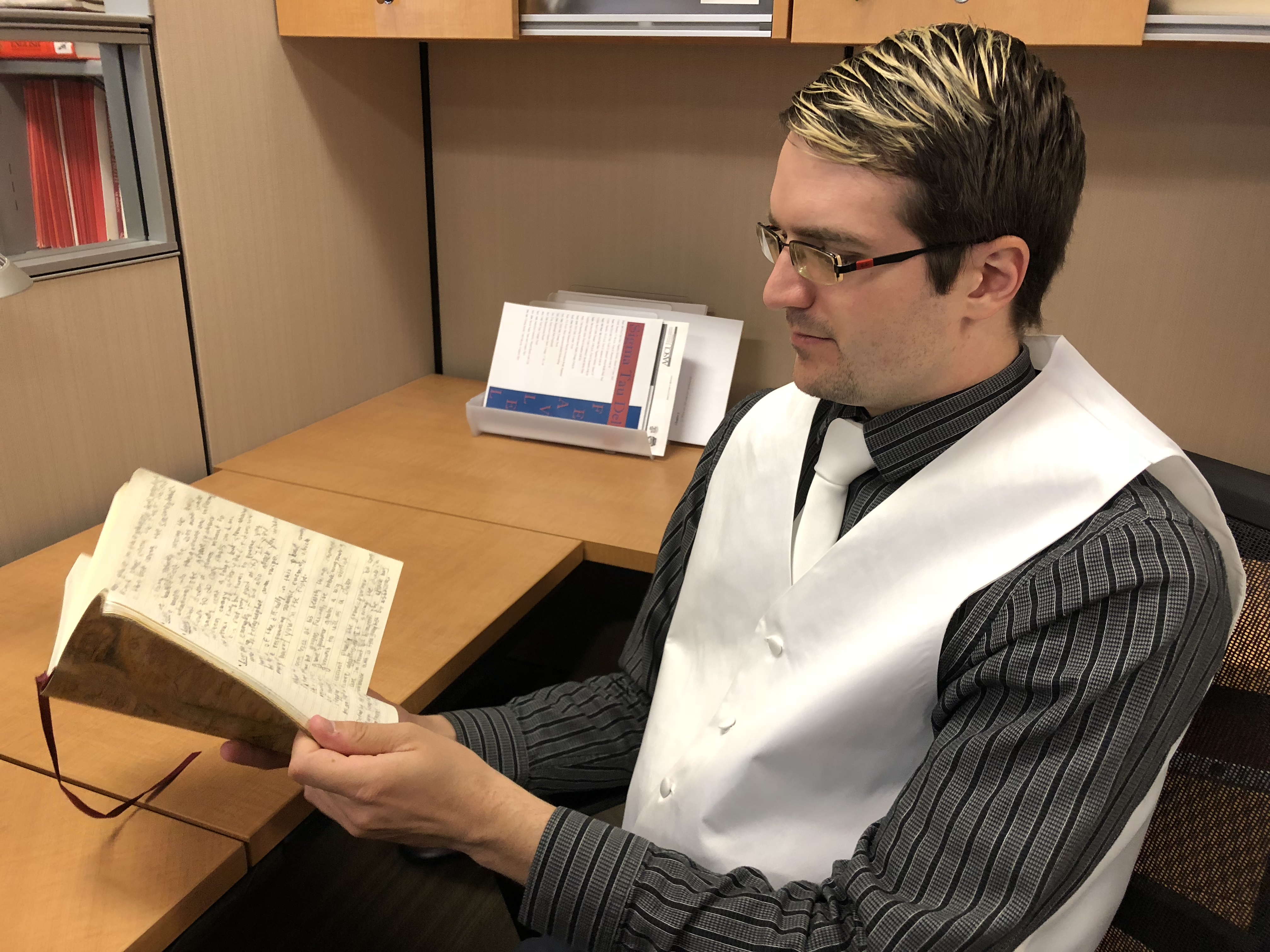 Photo by Jessica Johnson.
---
According to the September 2018 College of Humanities and Social Sciences newsletter, seven professors from the English department recently had their works professionally published or received other accolades.
Professors with published works include Ace and Olga Pilkington, Florence Bacabac, Bronson Beatty and Cindy King. Other accomplishments include Tim Bywater reviewing humanities papers for the University of Bucharest Review, and Scott Miles conducting a series of teacher training workshops for the English language faculty of Catholic University Los Angeles of Chimbote in Peru.
Beatty said: "Members of the English department regularly publish fiction, essays and articles [and] contribute to academia by attending and chairing conferences or serving as reviewers for journals. We definitely do more than just teaching classes."
Cheri Crenshaw, interim dean of the College of Humanities and Social Sciences, said it's not unusual for members of the English department to publish their works. However, given that DSU is a teaching institution and professors have demanding course loads, she considers the professors who make time to publish to be "pretty amazing individuals."
King not only had a variety of stories published, but she also won the Betty Gabehart Prize from the University of Kentucky and a writer's residency from the Southampton Writer's Conference in July.
"I had actually just arrived in Southampton for the Writers Conference when I received the news [about the Betty Gabehart Prize]," King said. "I [just headed] to the University of Kentucky to give a reading and collect the Gabehart Award [over this last weekend]."
The residency in Southampton allowed King to work on her poetry and network with other writers as she stayed in a student residence hall at Stony Brook Southampton University.
Beatty also talked about his experience getting his historical fantasy short story "To Build a Son" published.
"I conceived the story during the summer of 2016 and finished the initial draft in late autumn, then had the final draft done in early 2017," Beatty said. "I submitted the story to various fantasy publications and it was accepted by Aliterate in [the] fall of that year. It took about a year after acceptance for Aliterate to publish it. As you can see, a fair bit of time can pass from conception to publication."
Crenshaw also made suggestions about professors to talk to in regards to publishing. Olga Pilkington, Stephen Armstrong, Ami Comeford, Randy Jasmine and Florence Bacabac all have experience in academic publishing, Cindy King is well-versed in the creative writing publication process and adjunct professors such as Dorothy Solomon and Bronson Beatty publish their works as well.
"There are different ways to be published depending on the type of writing," Crenshaw said.
The library will showcase faculty publications on Sept. 20.