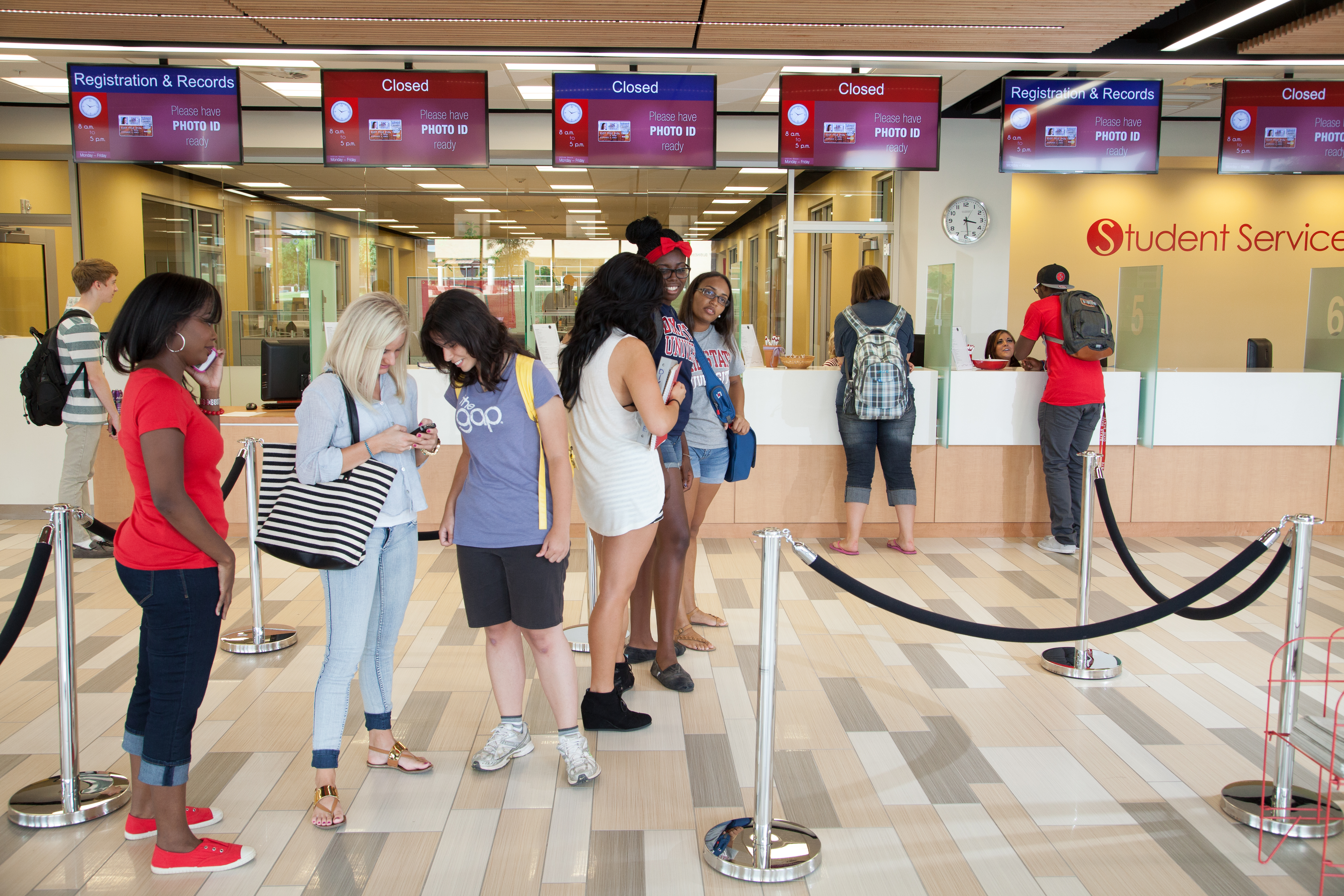 Photo courtesy of University Marketing and Communication.
---
Approximately 460 students had their classes dropped for non-payment after failing to meet the tuition deadline on Aug. 24.
This occurrence is colloquially referred to as the "semester purge," and it included any resident student with an account balance over $250 and any non-resident student with an account balance over $500, as well as any student who didn't show up the first week.
Student Body President Cajun Syrett, a junior communication major from Bryce Canyon, warned students of this upcoming purge by way of the Dixie Insider posters in every bathroom stall on campus.
Darlene Dilley, the vice president of enrollment management, said students had received several notifications that their accounts needed to be paid by the first week of classes and that administrative withdrawal for non-payment is a common practice among colleges and universities across the country.
Tatum Scoville, a junior psychology major from Layton, was dropped from her classes this semester due to overdue summer tuition and said she personally didn't feel like she'd been given very good notice.
"There was the typical email sent out that included my Dixie State tuition bill, but nothing that said 'if you don't pay your balance from summer semester, your loan will not carry over,'" Scoville said.
Being purged isn't necessarily permanent, though. In fact, Dilley said 144 students have re-enrolled as of Aug. 29.
"We want to work with each student individually to ensure that there is a plan in place to cover tuition, both now and in the future," Dilley said. "[And] the university does offer a payment plan option for students who do not have the funding to cover their entire account balance at the beginning of the semester."
Scoville was one of the 144 students re-enrolled. She said her re-enrollment experience was fairly easy and only took about 20 minutes.
"The woman I talked to was super supportive and understanding," Scoville said. "The arrangement I made was a perfect solution for me, [and] I don't think I'm going to have any future problems this year with the financial aid office."
Approximately 316 students didn't re-enroll, but this may provide opportunities for other students.
Dilley said: "Students who have paid their accounts gain access to classes that may have been full with seats taken by students who haven't paid or do not plan to attend. The university benefits by better utilizing and allocating resources to support students."
Students who wish to enroll in the payment plan can access the program online or contact Assistant Bursar Lisa Howard.