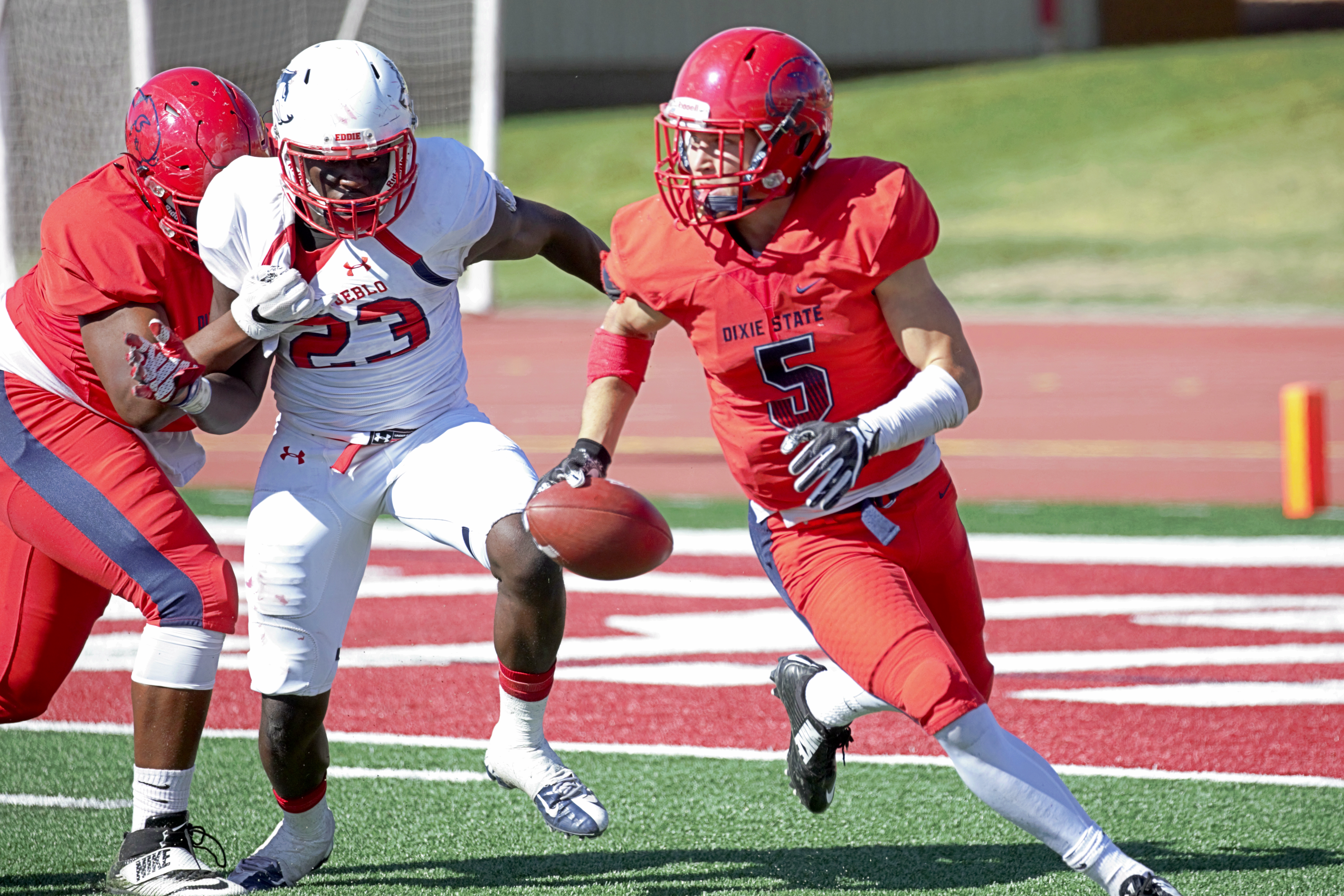 Photo courtesy of University Marketing and Communication.
---
On Aug. 16, Keric Seegmiller, Dixie State University Media Relations Assistant, hosted the 2018 DSU Fall Sports Media Day, along with Devon Dixon from ESPN 97.7 FM, and Darren Cole, reporter for Southern Utah Today. Footage was streamed live on Dixie State Athletics YouTube page and Radio Dixie.
Seegmiller invited head coaches and select players from; football, volleyball, men and women's soccer, and men and women's cross country to discuss their views on the transition from the Pacific West Conference to the Rocky Mountain Athletic Conference, also known as the RMAC.
When asked about the transition, Football Head Coach Shay McClure said, "Progress is made every day and in turn fewer mistakes are made." DSU football was named fourth in the preseason poll.
For volleyball, the RMAC is a more defensive conference.
"This style focuses more on a safe offense and relies on mistakes made defensively," Head Coach Robyn Felder said. Her well built team will "need to adjust to this style, but the change alone cannot defeat us."
Cross Country and Soccer are excited for the opportunity to compete in such a competitive conference with National Champions and more local rivals like Westminster. Players like Alexa Ashton, from DSU women's soccer are "from areas that surround Westminster and have played against these women our whole lives. Competing with them in the RMAC is going to be great."
You can watch the full Media Day and stream the first football game against Colorado State-Pueblo, Sept. 1 at 6 PM at http://dixiestateathletics.com