---
Everyone, please, let us have a moment of silence for Tunesday.
Thank you.
Yes, ladies and gentlemen, we have reached the last Tunesday of the semester. It's been a great run, and I hope you all have enjoyed reading this column as much as I enjoyed writing it. However, we're not going to end this on a melancholic note. As a matter of fact, it's going to be the complete opposite. I want this to be a joyous occasion. Let us not mourn the impending death of Tunesday but rather celebrate its short but plentiful existence.
No, I'm not sorry for being overly dramatic. This column is my baby.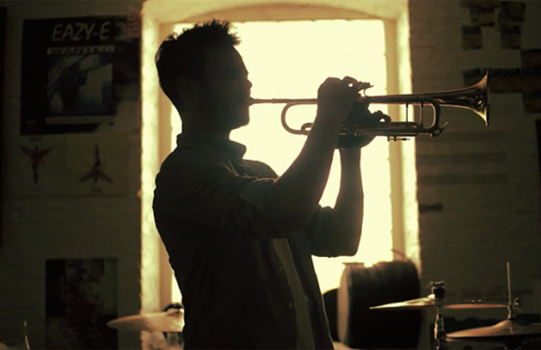 1. Donnie Trumpet – In Your Light (featuring Sima Cunningham)
Coming from the description of the song written by Donnie Trumpet himself:
"One of my best friends and musical mentors, Maceo from the band The Omys, gave me a mix CD when I was going through a tough time with a song called "Donna" by Prince. I listened to the song over and over … This was a really powerful inspiration for me … In honor of that song and all songs like it, and the earth claiming one of the greatest humans to ever grace its land, Prince … I dedicate this to everyone who will ever hear it."
You know, it's always incredible to see how much people cherish their idols and what they create as a result. If approaching heaven's gate had a soundtrack, it would be "In Your Light" without question. This song embodies the feeling of warmth people experience when they're in their happiest moments. It's shining like the sun, burning bright like a star, and reaching the summit of internal bliss.
Listen to more Donnie Trumpet here.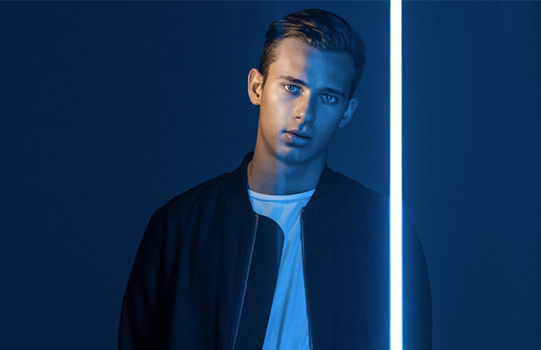 2. Flume – Say It (featuring Tove Lo)
It's almost irritating how good Flume is. Someone needs to check his ancestry.com and see if he was related to King Midas in anyway.
"Say It" is a tune off Flume's upcoming "Skin LP" slated to drop May 27. Tove Lo features on the song and tip toes through the track, reminiscing about being heartbroken and facing temptation to go back to an old lover who probably wasn't the best for her but definitely delivered in other ways, if you know what I mean.
What's up with Australia having such amazing musicians? Tame Impala, Flume, Cut Copy… It really makes me wonder if Iggy Azalea is actually from there.
Listen to more Flume here.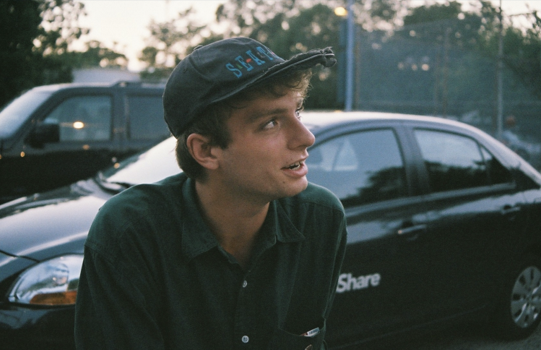 3. Mac Demarco – I Was a Fool To Care
I know I said I wasn't going to make this installment of Tunesday melancholy, but hey, it's Mac Demarco, man.
Actually, Mac Demarco isn't melancholy at all. His music may be "downtempo," giving off that sorrow vibe, but, at the end of the day, it's honest music. You and I both know when musicians are sincere and genuine in and about their music, it typically tends to resonate with us as listeners.
DeMarco's "I Was a Fool To Care" follows this idea.
Have you ever been in love with someone but was never able to have them? It's not as if they're distant or have abandoned you — you're close with them but just not in the way you want them. Day in and day out, you always have these eyes of admiration on this person, but, with every step they take, you're always one behind. It's a never-ending race you cannot win because, well, love isn't fair like that. So you drift away in the waves of regret and become nothing but a skimmed page in your desired lover's favorite novel.
That's what this song is.
Listen to more Mac Demarco here.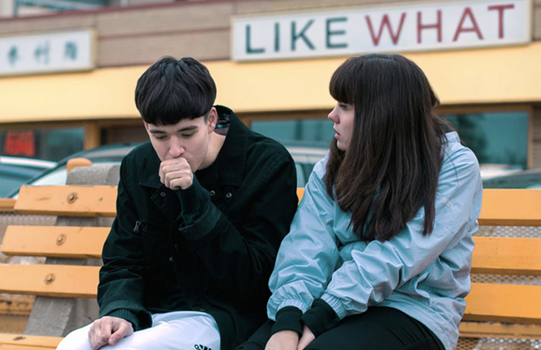 4. Tennyson – XYZ
Tennyson is a brother-sister duo from Canada comprised of Luke Tennyson and Tess Pretty.
I originally came across the group after hearing the light-hearted "With You" in 2014, and I've been trying my best to follow their progress as closely as I can. As a fan, it's amazing to see the development and strides they've made since they started to put out music for the public to hear.
On "XYZ," listeners are gifted with a spiritual, jungle-esque sounding tune. There are an abundance of sounds that come onto the song to tip-toe over the main instrumental before they disperse. These include a flute, car traffic, water pouring, zippers and more.
What impresses me the most is, even with all these sounds making their way onto this song, in no way is there a compromise with the overall initial mood of the song. It's a lively, happy song that would fit in an role-playing video game or a feature film. It's nothing short of brilliance to create something so versatile and expressive.
Listen to more Tennyson here.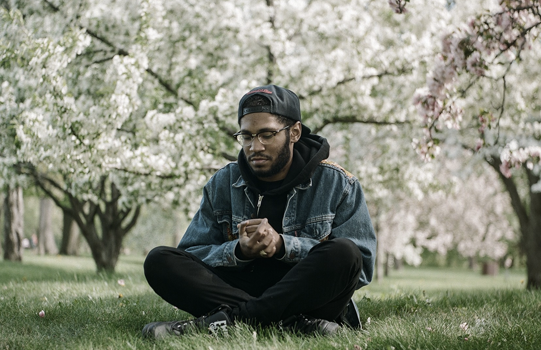 5. Kaytranada – Bus Ride (with Karriem Riggins and River Tiber)
Here we are. We're officially starting to bury the Tunesday coffin six feet deep.
Kaytranada, the Haitian-Canadian maestro, links up with drummer Karriem Riggins and producer River Tiber to deliver an immaculate piece of music.
The title of the track coincides with how it sounds perfectly. This song feels like catching the late bus after school on a Friday afternoon. The sun paints an orange glaze over the city as it prepares to amend the neglect it has given the opposing hemisphere. The week is finally coming to a close, and you made it through another one. All you can do is relish in the relief you have of being able to get away from the expectations and trials of the world and just be able to enjoy yourself however you choose to do so.
You can't help but reflect on where you once were, where you are now, and where you'll be one day while listening to this track. You know it's all a process, and you'll figure it all out maybe one day. However, until then, just sit back and enjoy the ride while you can.
Listen to more Kaytranada here.

I'd like to say a huge thank you to everyone who lent their ear every other Tuesday this semester to come into my world and hear what I hear. Being given an outlet to put the thoughts and visions I have while listening to music has been therapeutic for me. It's also a bonus knowing there are some of y'all out there who have dug Tunesday, and that makes me happy.
Spread positivity and love. Be genuine and sincere. Good luck on your finals. I'll catch y'all later.